OBJECTIVE
To create the tough and reliable feature phone for Cat mobile.
SOLUTION
The Cat B100 – a waterproof phone designed to withstand the rigours of the real world. Perfect for noisy surroundings, the new rugged mobile phone boasts a noise cancelling microphone and a high quality loudspeaker. The B100 also has large buttons, ideal for use whilst wearing gloves.
As with the Cat B15, the new B100 has been designed to survive a 1.8meter drop, being submerged in up to one meter of water for 30 minutes and can even withstand temperatures from -25°C to 55°C. Its impressive battery life of 10 hours talk time means the B100 is the ideal companion for anyone with an active life.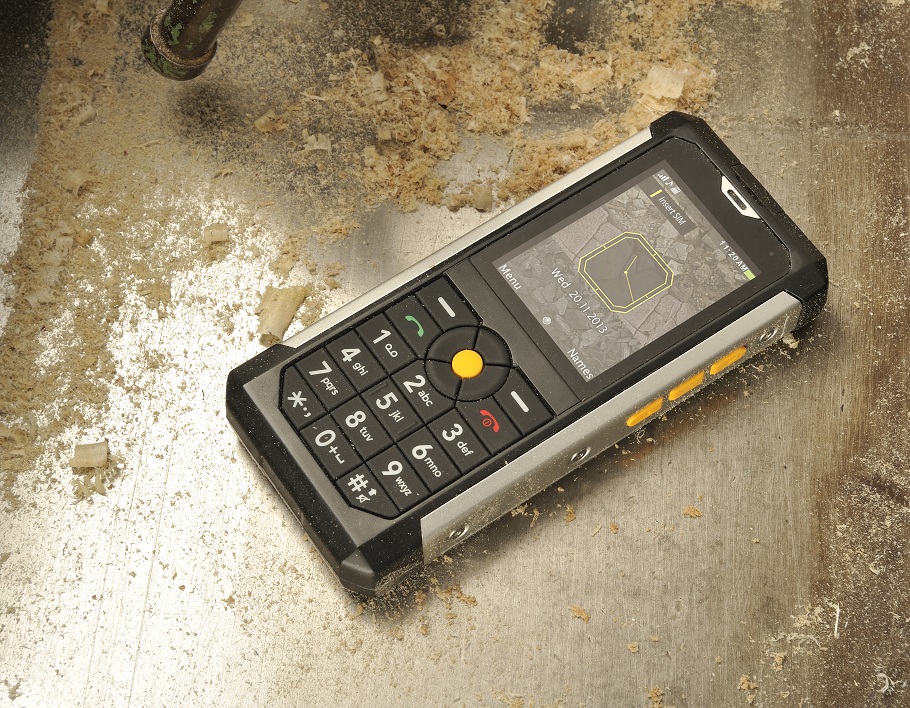 result
"Cat's super-rugged B100 is pretty cool"
– Engaget UK
"The Cat B100 is a practical and tough mobile phone, designed for people who demand ultimate reliability. Its rugged features, long battery life and talk time make the B100 an ideal choice for tough conditions."
"This is a phone that won't let you down."
– Dave Floyd, Co-CEO of Bullitt Mobile Ltd.