OBJECTIVE
To showcase Gloster's manufacturing expertise and increase brand awareness by creating the ultimate contemporary outdoor seating collection.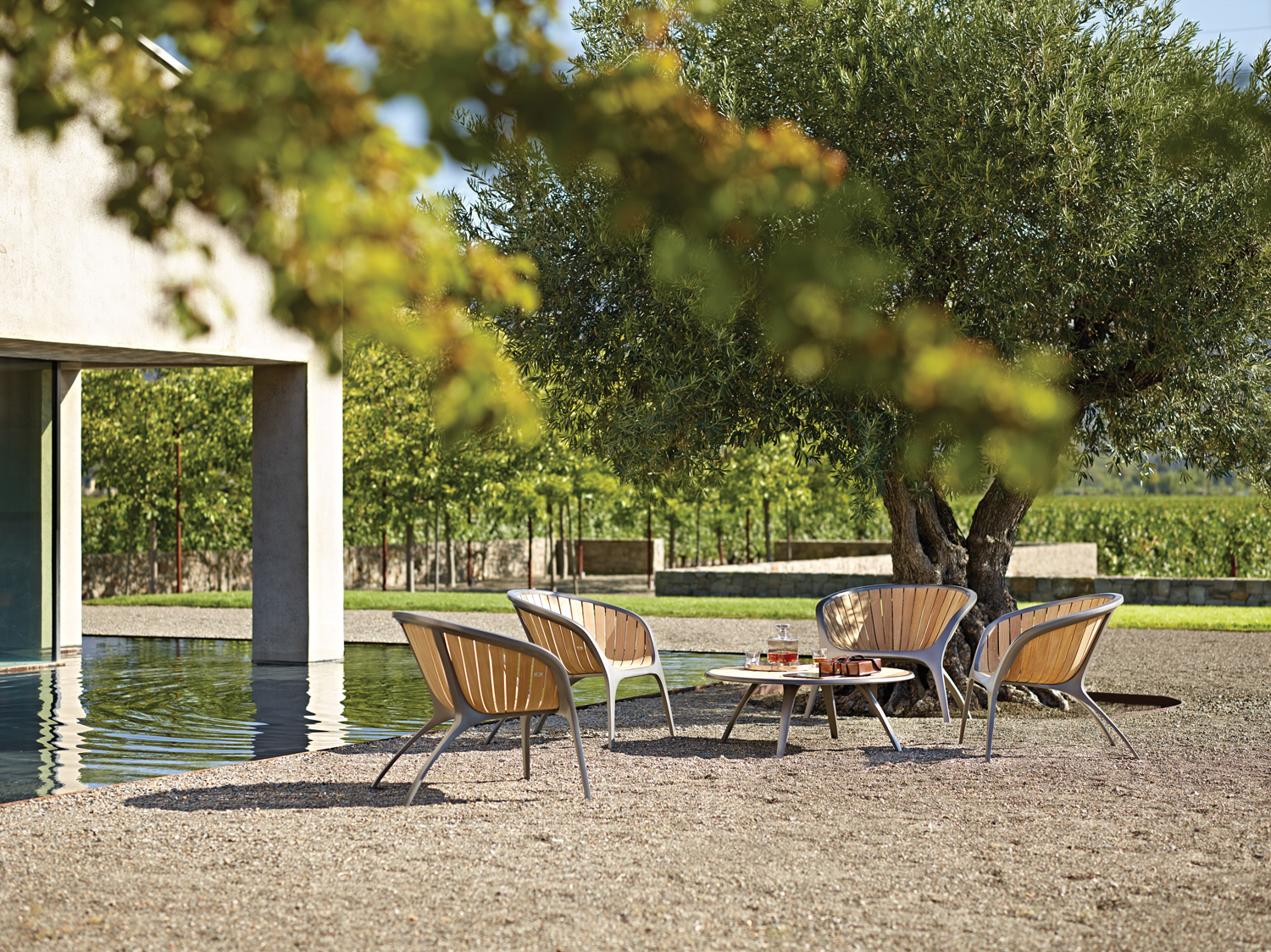 SOLUTION
Elegant, sleek powder-coated aluminium frames are combined with shaped laminated teak slats to produce a unique form, pure in both its concept and its execution. This purity is more than just style, it's a statement. It innovates, challenges and stays true to our vision. But this isn't form over function. Exceptional materials, master craftsmanship and a dedication to comfort ensure that the Bella outdoor collection feels just as good as it looks. Fundamental to the design of Bella is its highly sculptured seat and back made from a series of shaped, laminated teak slats. Unique within outdoor furniture, this feature provides a three-dimensional form, making Bella not only elegant but also supremely comfortable.

RESULT
Bella has increased brand awareness, winning the 'Design Excellence' award at the International Casual Furnishings Association awards ceremony in Chicago. It also won the overall 'Lilian B. Winchester – Best of Show Award' at the same event. The award recognizes products for their overall design, as well as their marketability, innovation, colour, construction and imaginative use of materials.